Description
American Built Phantom Bikes "R" 1930's Retro
$2800 MSRP…Ask for best price!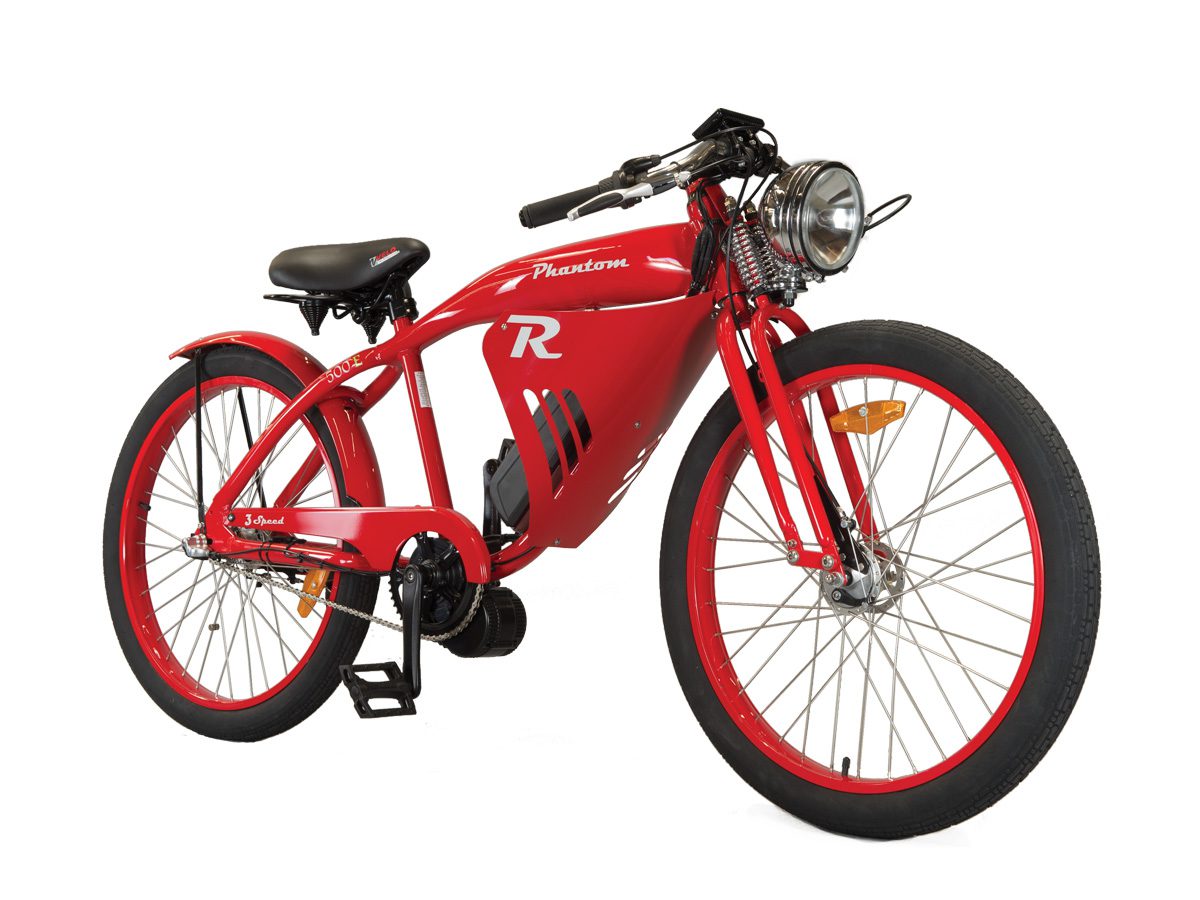 San Diego Electric Bike has the largest selection of eBikes in Calif.
Each Phantom R is hand built by John Allen King – The Phantom R is designed with the vintage board racers of the 1930's in mind.
The bike comes equipped with a large front vented fairing, 500 Watt mid drive motor, 48 Volt 11.6 Amp battery, thumb throttle, large headlamp for better illumination, double spring front fork, low set handlebars.
The chassis rest on 50mm aluminum rims with 26 x 2.35 inch balloon tires for a more comfortable ride. The Phantom R is capable speeds ranging from 0-30mph.
FRAME
Rust Free Aluminum Hydro form Frame
Double Springer Fork & 1-1/8 Oversized Headset
Large Headlamp
26 x 2.3 Phantom Bike Tires Front and Rear with Super-Wide Phantom Bikes 50mm Aluminum Rims
Heavy Duty 12 gauge Stainless Steel Spokes
500 Wat Mid drive motor
48 Volt 11.6 Battery
Thumb Throttle
Demo/Purchase at San Diego Electric Bike